Residential Program
Our residential treatment program provides clients with a peaceful, homelike environment in which to work on their recovery.
Get Help Now
French Creek is taking special precautions to ensure that our staff and patients are not exposed to COVID-19.
Start Healing
Our facility provides residential treatment for both men and women suffering from addiction. We provide a wide range of treatment options, including group therapy; individual therapy; spirituality, nutrition, and recreation classes; cognitive behavioral therapy (CBT), trauma-informed care, and psychoeducational groups.
French Creek's residential program provides clients with a safe, homelike environment where they can focus on their recovery without outside influences. Peer support is provided by our multidisciplinary team of addiction treatment professionals along with individuals in active recovery.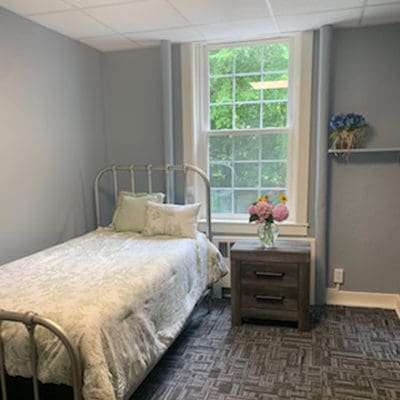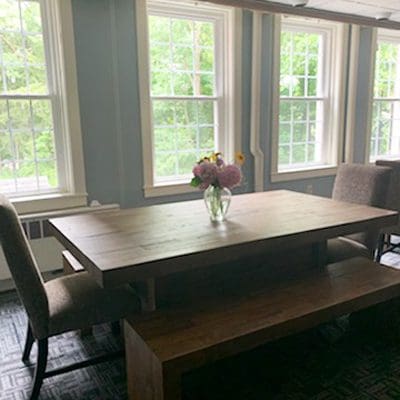 Complete Care
Medical, nursing, and counseling staff are on campus 24-hours a day and provide a structured program that includes daily group meetings with 12-step facilitation, ongoing education about recovery skills and relapse prevention, individual therapy, and recreation activities.
In addition to traditional programming, our residential program will also include yoga, meditation, wellness classes, and holistic therapies.
Start Your Recovery Today
When you are ready to make a change, we are standing by to help you reach your recovery goals. Contact us today to learn more about our treatment programs.